To be honest with you, I'm not a big fan of Windows Mobile, I've tried to go from the iPhone to a HTC Touch Pro but with no success. And this isn't the fault of HTC either, but Windows is still Windows and those everyday errors and restarts almost made me smash the phone. I can say tho that I have some friends that love Windows Mobile for different reasons and for them, there is good news.

Continued »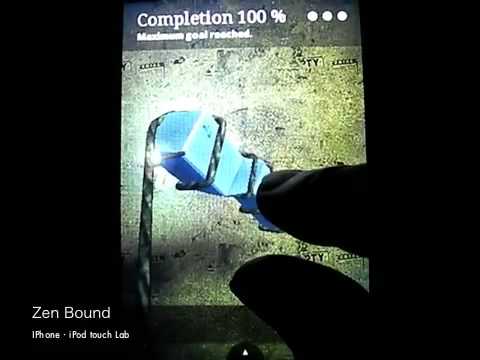 This game, although not original, has brought more flavour to our favorite gadget, the iPhone. Basically, in Zen Bound, you need to wrap a rope around 3D objects. We also posted a movie for you, to get the general idea but what I can tell you right now is that Zen Bound is the perfect application to brag your iPhone over to your skeptical HTC oriented friends of yours..pfew long phrase.

Continued »
Although Microsoft will present the new version of Windows Mobile later on this week, we caught a smell of what's to come with the new WM 6.5 version. The leaked Windows Mobile 6.5 build is presented on the largest WM phone screen, the HTC Touch HD.
The new version of Windows Mobile comes with some good improvments and while this current Beta build is kinda sluggish, we expect the final version to be a little more than advertised. As you will see from the footage, WM 6.5 comes with some nice features and improvments:

Continued »
Let's face it, the iPhone/iPod Touch need something more than Notes. I mean, it's simple and a very easy way to write down stuff, but that's it. What happens to the individual that needs to schedule things, that needs a tdaily to-do list? Well, Firetask is the answer in this case and believe me, it's everything you wanted.
Firetask is a complex and complete task management app with  features such as day-by-day planning, task categories or task delegation.

Continued »
After the succesful FaceBook 2.0 App, the application gets its new update, to the 2.1 version. This update however isn't a major upgrade to its previous version, but it comes with several good patches/fixes. The new Facebook App comes with improved loading times, enhanced sync times and faster inbox loading (which was a very annoying problem, at least for me).

Continued »
So, 2008 ended and here we are in 2009, an interesting year on the software market or so we like to think. The iPhone is still the no 1 gadget and the application store is filled with applications of all sorts. It's time to see which applications we consider to be the best for the iPhone/iPod Touch and I assure you, this wasn't easy. We limited our list to 5 applications and after hours of in-house debating, we reached a conclusion, so here we are.

Continued »
We know that many of you are waiting for the iPhone 3G unlock and we have good news for you. One of the iPhone Dev members, MuscleNerd  did a live video demo 2 days ago, showing an iPhone 3G unlock procedure without rebooting the device. The iPhone was unlocked via a SSH session while running yellosn0w. He replaces its AT&T sim card with a T-Mobile card and at the end of the demo, he receives a phonecall.
Enjoy the video.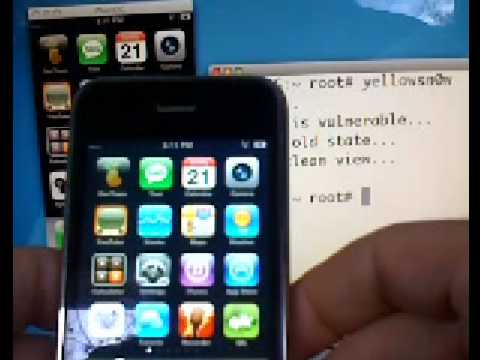 USA Today, one of the most popular U.S. newspapers, is now available for your iPhone/iPod Touch. The USA Today applications allows readers to browse the headlines, participate in regional polls, share articles or archiving for later reading. The application will also fill you in with the latest sport scores or weather forecasts.
A visual presentation of the app can be found on USA Today website with details and updates. If you want to try it out, please visit the iTunes App Store.